Is Single or Multi-Unit Automotive Franchise Ownership Best?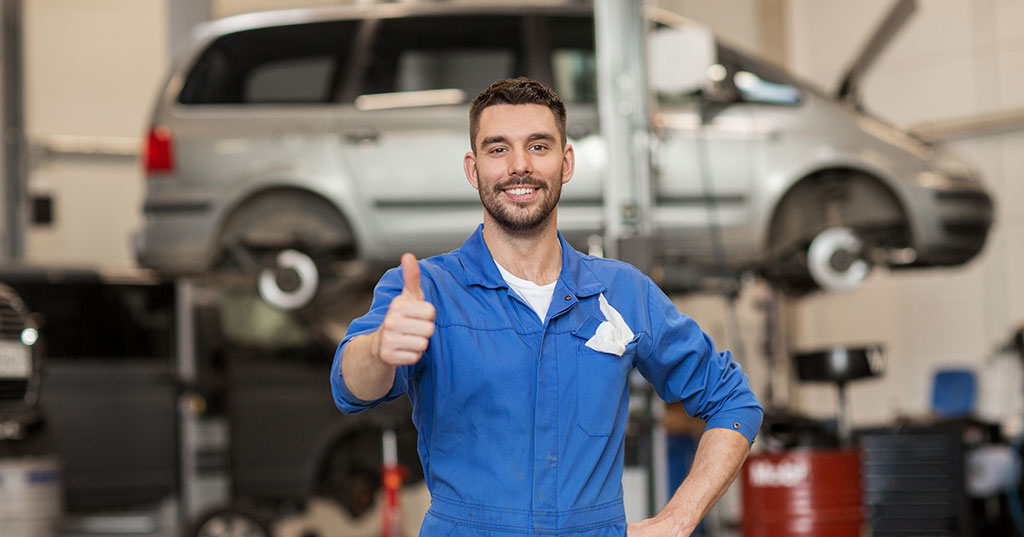 As you start exploring automotive franchises, you will learn that there are many things to consider in addition to which franchise brand you will invest in such as single-unit vs. multi-unit ownership.
Perhaps the idea of owning and operating one franchise location makes you very happy. On the other hand, maybe you envision yourself owning and overseeing multiple locations.
If you are uncertain about whether owning single or multiple automotive franchises is best for you, here are some things to consider.
Single-Unit Franchisees
Single-unit franchisees invest in one location of a franchise and have no commitment to purchase and open additional locations. It is not uncommon for them to invest their life savings to open their franchise.
Typically single-unit franchisees are owner/operators, which means they are on-site every day working at their location as well as managing it. Sometimes, after their location is profitable enough, single-unit franchisees will hire a manager to run the day-to-day business operations so they can focus on growing the business. Many, however, choose not to divert funds to an employee.
"We invested in our Novus Glass franchise because we felt like there was a need for what Novus Glass provides in our area and that it was a good fit for a family business," says Wesley Wenger, who owns a Novus Glass franchise, which provides automotive, commercial, and residential glass repair and replacement services, in Atmore, Alabama. "Our business has been our life from day one! I spend 60 to 80 hours a week working, but do have the flexibility to take off when I need to."
Usually franchisors give single–unit franchisees a protected territory into which they will not place another franchisee. The protected territory may be based on zip codes, population levels, city limits, or other factors. It's important as a franchisee to find out how your franchisor will define your protected territory as well as how long it will be protected.
Multi-Unit Franchisees
The multi-unit franchisee model entails a franchisee owning and overseeing the operation of more than one unit of the same franchise brand, often in a particular geographic region.
The amount of franchise locations multi-unit franchisees own varies greatly. Some own so many that they hold a powerful position when it comes to decisions that impact the overall franchise brand.
The Path to Multi-Unit Franchise Ownership
There are two ways to become a multi-unit franchisee, organically or via a multi-unit development agreement.
Organic Growth, Starting Small and Going Bigger
Many franchisees initially invest in a single-unit of a franchise brand and then start investing in more units once they are generating a specific profit.
The important thing to keep in mind is that you can't replicate the experience with your first unit because you can't clone yourself. You'll have to acknowledge that you can't do everything anymore and invest in hiring people to do aspects of what you do so you can focus on the bigger picture of growing your business.
Multi-Unit Development Agreement
Franchisees who enter into a multi-unit development agreement with a franchisor agree to open a specific number of locations within a specified period of time in a specific territory. If the schedule is not adhered to by the franchisee, they can risk losing their rights to open any further locations under the agreement. This territory is almost always protected.
While multi-unit franchisees can, like single-unit franchisees, be an individual or a couple, some are corporations. These corporations may have multiple franchise brands in their portfolios which they efficiently oversee via an impressive, unified back of the house operation.
Advantages of Being a Multi-Unit Franchisee
While being a multi-unit franchisee requires a much higher investment level than single-unit franchise ownership, being one may provide you with more stability. In addition, your business may be more likely to be successful since its success will not depend on the performance of a single location.
Additional benefits multi-unit franchising offers include cost savings due to having a single back of the house operation for multiple locations as well as the reduced fees and royalty breaks that many franchisors offer.
Due to the higher profit margins multi-unit franchising typically generates and the strong back of house operation, multi-unit franchisees may also have more exit strategy opportunities than single-unit franchise owners.
Allan Engelmeyer who owns and operates 16 Jiffy Lube locations, which provide automotive preventive maintenance and light duty repair services, in the Portland, Oregon metro area had an exit strategy in place early on in his business, "I chose an excellent young man who is 20 years younger than me to help me grow the business and went into semi-retirement by working two weeks and taking two weeks off a month starting in 2009. We have since mentored a young man who is now our director of operations who can run our business. This enables my business partner to have ample time off as well for his family, hobbies, and church."
Area Developer
Being an area developer (also called master franchisee) is another path for automotive franchisees, typically those who own one or more units of a brand, to be more profitable. An area development franchise agreement entails a franchisee purchasing the rights to develop and own an exclusive area development territory. The franchisee then sells portions of this territory to new sub-franchisees. Once they sell a portion of the territory to a new franchisee, the area developer splits roles and responsibilities as well as the franchise fees and ongoing royalties with the franchisor. The most successful area developers sell out their territories and provide the franchisees they sold to with the support they need to be as profitable as possible.
"I was making enough money owning one Colors on Parade franchise," says Dan Fleishmann, who owns a Colors on Parade franchise, which provides mobile auto body paint and dent repair, in Oakland, California and is an area developer for the brand. "However, I wanted to keep growing and make more money. I became an area developer because I was confident that I could help new Colors on Parade franchisees to be successful."
Ultimately, being a single-unit franchisee, a multi-unit franchisee, or an area developer can result in your achieving the success you envision. The most important factor when it comes to whether or not you will be successful as a result of investing in one or more automotive franchise brands is ensuring that you invest in one that will provide you with the training, tools, and support you need to succeed.
Qualities to Look for In an Automotive Franchise
Published: June 12th, 2018
Share this Feature
Recommended Reading:
Comments:
comments powered by

Disqus
Featured Automotive Opportunities