Quick Change Artist: Planet Fitness nabs overall Innovation Award for marketing leadership
Franchise Update Media recently wrapped up its 3rd Annual Franchise Innovation Awards. One of the highest honors each year is the Franchise Marketing Leadership Award. This year's winner is Planet Fitness for its "United We Move" campaign, launched after Covid forced more than 2,000 Planet Fitness locations to close in 2020 and cut off millions of members from their regular workout routines.
Within 48 hours of the mandated closings, the franchisor began offering digital workouts as part of "United We Move," a multi-layered marketing and PR campaign offering daily "Home Work-Ins," a series of free fitness classes streamed live on the brand's Facebook page. The strategy was to meet consumers where they were and inspire them to keep moving, promoting physical activity and making easy access a priority.
The campaign's results were universally successful. The Home Work-Ins took place in 50 states and 39 different countries and reached more than 28 million people within the first few weeks of launch. The campaign racked up more than 100 million views online and attracted nearly half a million new followers on social media.
We asked Planet Fitness' Senior Vice President of Communications McCall Gosselin about the PR campaign, its impact, and the results.
Why did Planet Fitness decide to turn to a marketing and PR campaign, and what was the goal? Our mission has always been to make fitness accessible to everyone and judgment-free, so when our clubs closed because of Covid-19, we worked to quickly create an at-home program that would help keep everyone healthy and moving during a time everything was at a standstill. By adjusting our marketing strategy, we were able to meet consumers where they were and inspire them to keep moving with free online workouts in an effort to keep them healthy at home. Our goal with the "United We Move" campaign was simple: to keep our members—as well as non-members—active and engaged with our brand while they were stuck at home during the pandemic. We felt the most effective way to do this was through a multi-layered marketing and PR campaign.
What was unique about the campaign? "United We Move" was unlike anything else being offered in the industry at the time. Planet Fitness got people up and moving by turning the platform into a live personal trainer that helped millions of people stay healthy and active, instead of sitting and scrolling. By becoming a digital fitness content provider overnight, the campaign generated record-breaking results for the brand.
How long did it take to put together and when did it roll out? In March 2020, when Covid-19 hit the country and stay-at-home orders were implemented, we were able to launch the campaign within 48 hours of our clubs closing.
What were the results, impacts, and main successes of the campaign? Planet Fitness saw great success following the launch of the campaign, reaching more than 28 million people within the first few weeks of launch, an average of 1.5 million people daily. The Home Work-Ins also saw engagement from all 50 states and 39 different countries. By the end of April 2021, PR efforts garnered more than 5.6 billion total earned media impressions and nearly 5,146 earned feature placements in top-tier outlets such as Today, People, PopSugar, Men's Health, USA Today, Insider, Fox News, Martha Stewart Living, Real Simple, and Shape. In all, the Home Work-Ins racked up more than 109 million views across online platforms and earned an estimated $10.9 million in advertising equivalency in media placements. Additionally, the average engagement rate for each workout was 17.5%, which is 57% higher than our average engagement rate of 7.43%. And we attracted nearly 416,600 new followers across social media platforms.
How did franchisees react? Very positively. The campaign continued the brand's mission to keep our members moving and provided a way to remain engaged with both our current members and with potential new members while the clubs were closed.
How did customers react? Extremely positively. Consumers also positively responded to our overall messaging reinforcing that fitness is essential and encouraging everyone to keep moving.
What's next? We are focused on making affordable fitness accessible to everyone. Our mission remains centered around getting as many people moving as possible to improve their overall health and well-being. As a result, we are continuing to push the value of our entire membership with our in-club experience, but also provide value outside the four walls through our digital offerings on the Planet Fitness app.
Published: November 15th, 2021
Share this Feature
Recommended Reading:
Comments:
comments powered by

Disqus

Franchise Update Magazine: Issue 3, 2021
Conferences
InterContinental, Atlanta
OCT 18-20TH, 2023
From lead generation to increasing sales, Hot Dish Advertising is the pro at getting your message in front of those who matter most--consumers...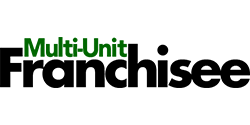 Published quarterly, Multi-Unit Franchisee Magazine is dedicated exclusively to Multi-Unit Franchisees. It delivers vital information and business...