Take control of your brand & elevate customer experiences.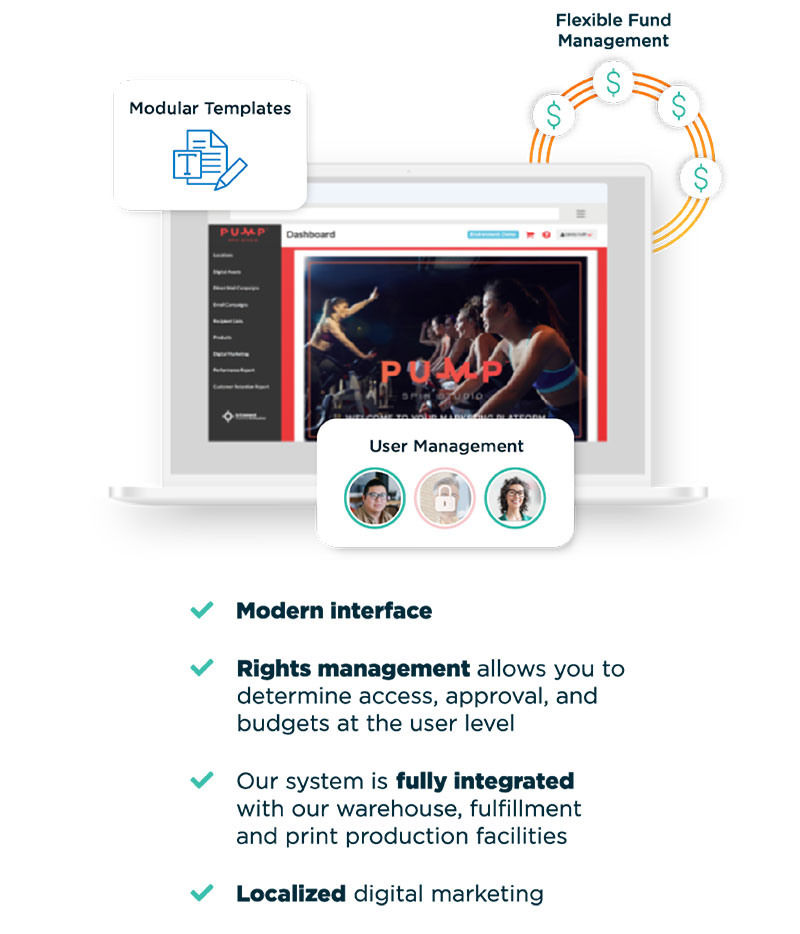 Easily drive brand alignment and consistency across all locations. Leverage decades of experience in serving multi-location brands - from multichannel campaigns to brand management to full production, fulfillment & distribution - our tools are designed to support you.
Our technology allows you to customize your platform with a variety of modules to meet your needs now - and in the future.
Drive engagement with a local (multichannel) approach.
Empower local franchises and retailers to market locally on message AND on brand. The right integrated local marketing campaigns, when paired with tested and proven marketing programs, can dramatically increase campaign ROI.
We'll help you build a solid 1:1 marketing program that combines the most effective and proven channels. Then we'll help you put those channels to work, so you can grow your brand from the local level to nationwide.
One Vendor for Your All Production Needs.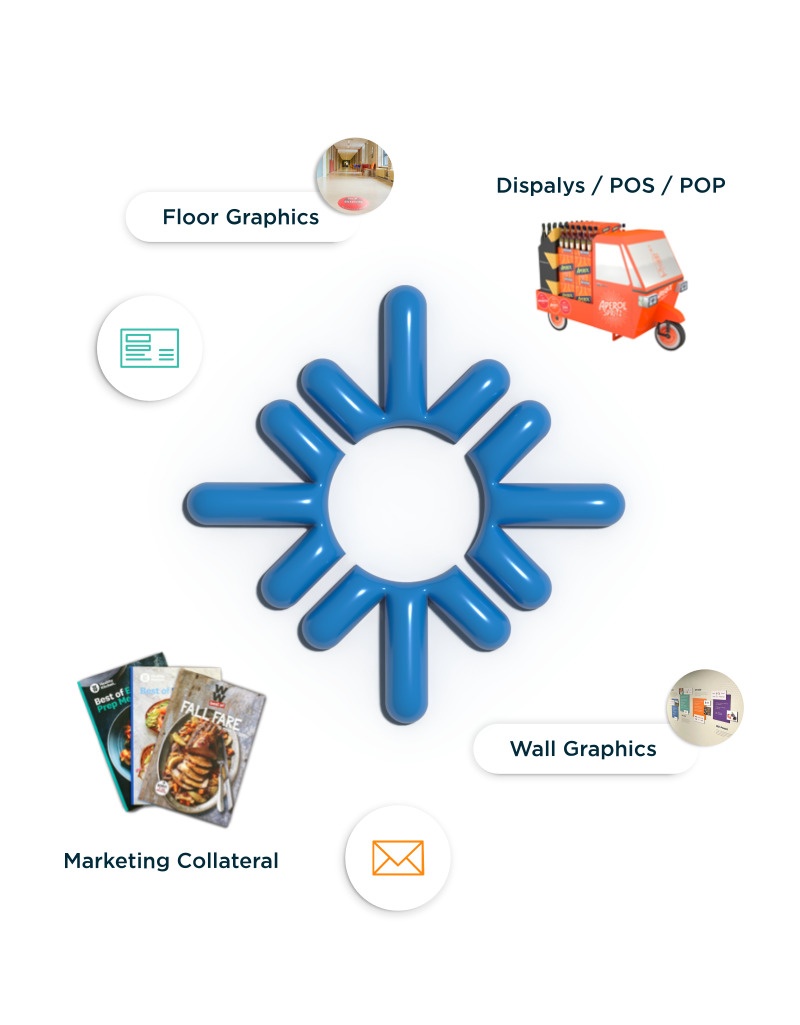 With commercial print and production capabilities, OneTouchPoint can efficiently manage and produce everything you need, from big to small in quantities of one to millions. Combined with our national presence, you can be assured your projects are delivered in days--not weeks.
What's more, you can reduce costs by printing only what you need, and increase response rates and conversion by personalizing your pieces. Our technology makes it easy to customize:
Postcards
Direct mail
Sales collateral
Event signage
Marketing collateral
Product information
Banners
Window graphics
Pop-up banners
Directional signage
Trade show
Vehicle wraps
We understand your unique challenges.
Home Services - We support every type of home services brand - with and without brick-and-mortar locations - from car wraps to yard signage to direct mail campaigns and more. We can handle all your printing needs while helping you drive brand consistency.
Restaurant - Whether it's front-of-house or back-of-house, save time and drive local engagement, offline and in-store across multi-locations. We will serve as your brand command center for all your restaurant locations.