3 Reasons Franchising with Checkers & Rally's is a Smart Choice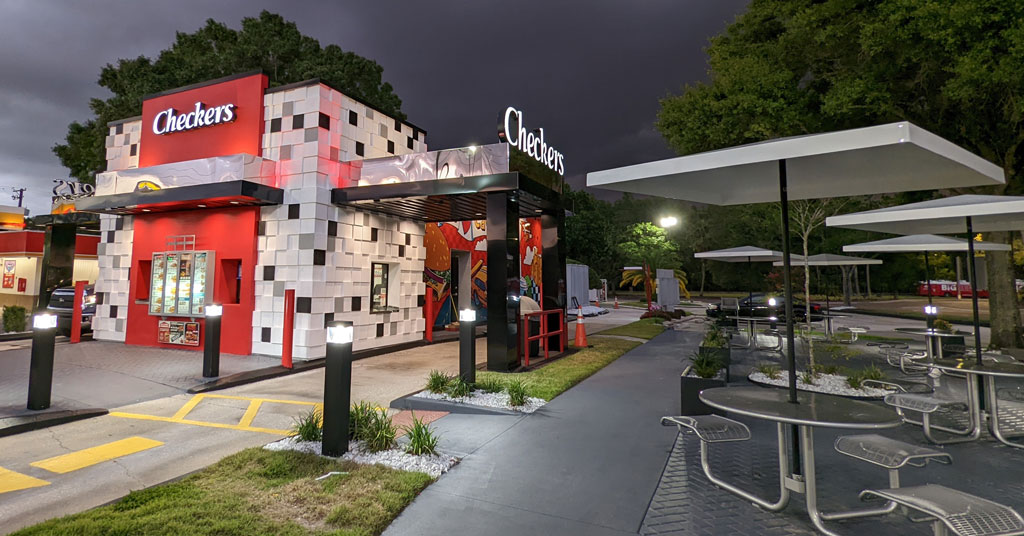 Double-drive thru burger chain icon Checkers & Rally's is grabbing the spotlight once again thanks to its unique incentives for franchisees, the new look and efficiency of its modular restaurant, and a dramatic increase in the number of current franchise operators signing on for more units. 2023 is shaping up to be growth-focused.
First up, Checkers & Rally's is enticing franchisees to sign on by offering concessions and incentives for a limited time. Franchisees can expect lower royalty rates when they open locations on schedule and within a set time frame. The incentives range from $20,000 to $100,000, and, in some cases, even more.
Coming off a hot growth year in 2022, the Tampa, Florida-based brand is already set to open more than 50 new locations this year. The company continues to eye expansion in areas such as California, Virginia, Arizona, Wisconsin, Connecticut, and North and South Carolina via new and existing franchisees.
"2022 was an excellent year at Checkers & Rally's, with the signing of 84 new units - including 15 new franchisees joining the brand," said Robert Bhagwandat, Senior Director of Franchise Development for Checkers & Rally's. "We have more than 50 more restaurants in the pipeline for opening in 2023 and we expect even more."
The brand's modular building design utilizes a smaller footprint and allows for quick and efficient buildouts that are a nice addition to the brand's already solid unit economics. The buildings allow for multiple service channels, including drive-thru, e-commerce lanes, and walk-up windows, all of which help franchisees increase output and drive revenue. Consumers have shifted to more takeout and delivery options and Checkers & Rally's locations are perfect solutions to meet that demand.
A number of current Checkers & Rally's franchisees are validating the brand by signing on for more locations. Recently, Tennessee franchisee Michael Rezi committed to 15 more locations throughout his state, while Maryland multi-unit franchisee SBA Management has signed on to add 15 units in their state.
"This past year we have seen a lift in commitments from our current franchisees, not only signing several multi-unit development agreements, but some have opened multiple units in the same year," said Bhagwandat.
Checkers & Rally's have a lot to offer multi-unit and multi-brand operators interested in building or diversifying their portfolios. The brand has untapped markets and open territories that offer lots of opportunity for growth. The company now has more than 800 restaurants and the proven concept is looking to expand with the right franchisees who are looking to grow aggressively.
Checkers & Rally's have been racking up some of the industry's most prestigious awards: "#1 Most-Loved Fries" in 2021; Best Franchise Deal by QSR Magazine; Top Food and Beverage Franchise by Franchise Business Review for the last 10 years; the "Hot! Again" award from Nation's Restaurant News; several "Most Innovative" awards from Franchise Update Media; and been ranked on Entrepreneur's Franchise 500 for more than 15 straight years.
Now is a great time to explore franchising opportunities with Checkers & Rally's. The brand offers a great investment option for qualified franchisees. To learn more about the brand, investment requirements, and open territories visit checkersfranchising.com to find out more about how to team up with America's #1 drive-thru brand.
Published: March 10th, 2023
Share this Feature
Comments:
comments powered by

Disqus