Robeks Set to Capture More Growth Through Franchising
Ready to own a winning brand in the robust healthier-for-you category? There's never been a better time to be a Robeks franchisee.
Building on the remarkable momentum generated over the past two years, Robeks is revving up for more major growth through strategic franchising. The leading fresh juice and smoothie chain is off to a hot start in 2023, mapping out plans to open more than 20 new locations and add 45 more stores to its already bustling development pipeline.
"We're enthusiastic about fueling our franchising initiative and see enormous potential for the growth ahead for Robeks," said David Rawnsley, president and CFO of Robeks, with more than 90 locations open and 50 in development across 13 states and the District of Columbia.
For entrepreneurs looking for an attractive, scalable business model and an unmatched franchise opportunity, Robeks checks all the boxes. Consider this:
Powerful Performance Metrics
With milestone average unit volume up more than 38% from 2020 to 2021, Robeks continues to shine as a top performer and proven brand that delivers value for franchisees in the smoothie and healthy food segment. AUV stands at $1,092,760 for the top 25% of the franchise system, with system-wide AUV exceeding the category average.
Tech-enabled efficient operations
Founded in Los Angeles more than 25 years ago, Robeks continues to evolve and embrace technology for a competitive advantage designed to maximize the guest experience. Along with a smaller, flexible restaurant footprint and low food and labor costs, Robeks has embraced technology. Innovations include a POS system with an open API integrating mobile ordering, a reimagined loyalty app, strategic national third-party delivery partnerships, order-ready screens, and self-ordering kiosks.
A Compelling Menu
Robeks is a destination spot for creatively crafted fresh smoothies, juices, acai bowls, and premium toasts. The beloved chain has staked its claim as a forerunner in the wholesome juice and healthful smoothie category, using fruits and vegetables at the peak of their freshness for a delicious taste and quality nutrients. The brand takes a research-backed, flavor-centric approach to menu development, recently introducing date-based smoothies and an updated line of sweet and savory toasts.
Strong Consumer Appeal
Top-rated by customers and employees alike, Robeks makes it easy for their health-minded guests to take good care of themselves. Stores are energetic and inviting, featuring warm, welcoming wood accents and an open kitchen where customers can watch their order being hand-crafted, sit or enjoy a snack or a meal on the go or for delivery.
"As consumers continue to focus on good health and fresh fare, Robeks is ideally situated to deliver nourishing value for consumers as well as franchisees," says Rawnsley. "This is Robeks time, and franchisees are eager to join us on our successful journey."
Robeks seeks to partner with active, optimistic, and community-minded franchise partners passionate about elevating the guest experience. Growth priorities for 2023 and beyond include expanding throughout existing DMAs in California, Washington, Northern Virginia, Maryland, Connecticut, New York, Chicago, Ohio, Florida, Arizona, the District of Columbia, Denver, Kansas City, Kan., and Salt Lake City.
Discover why now is the right time for you to franchise with Robeks. Visit robeksfranchise.com today.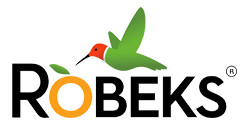 SPONSORED BY:
Robeks Corporation
With more than 100 locations open or in development across the United States, Robeks continues its strategic franchise growth with single and multi-unit opportunities in a wide array of markets. Learn More
Published: March 27th, 2023
Share this Feature
Comments:
comments powered by

Disqus