Robeks Soars with Sizzling Sales and Nationwide Growth
Creatively crafted fresh smoothie brand Robeks continues to make bold moves in franchising.
The California-based destination spot is attracting the attention of entrepreneurs on the national stage, eager to grab a slice of the high-volume, highly scalable health-focused food franchise.
With more than 100 locations open and in development, Robeks' next phase of aggressive growth has massive momentum on its side, fueled by chart-topping sales and robust franchise expansion.
The company's top 25% of locations generated industry-leading annual unit volumes of nearly $1.1 million in 2021, with the top 50% of stores in the Robeks franchise system closing in on $900,000*. The AUV for all Robeks restaurants now exceeds the category average, delivering unmatched value for franchisees.
"First-class menu innovation, enthusiastic customer service, a daily commitment to exceptional quality and the world's best franchisees are the key ingredients that have led Robeks to this milestone," said David Rawnsley, president of Robeks.
Robeks' coast-to-coast growth is fast and deliciously furious. The brand recently opened its first Colorado location in greater Denver and welcomed a new restaurant to the fold in Carmel, New York. The aggressive and strategic expansion also continues closer to Robeks' West Coast roots with new restaurant openings celebrated in Arizona and California.
"We are excited to welcome these franchisees to the Robeks family and look forward to continuing to serve new communities as Robeks grows across the country," said Todd Peterson, who joined the brand in May as the newly-created role of chief development officer.
An industry veteran, Peterson oversees all aspects of the company's franchise development and market expansion. He brings more than 25 years of domestic and international franchise development experience to the leadership team, most recently serving as vice president of franchise development for Wingstop Restaurants.
"Robeks boasts stronger unit-level economics than many brands in this segment," said Peterson. "With impressive same-store-sales results and a solid base of profitable restaurants across multiple states, the company is well positioned to accelerate growth."
Los Angeles-based Robeks, which marked its 25th anniversary in 2021, has set the stage for the next 25 years with a strong foundation and an ever-evolving eye on innovation. Along with expanding Robeks' footprint, adding premium toasts, including various avocado and peanut butter versions, to the menu has helped attract new guests and drive sales.
Franchise owners are positioned for success from the start with a low cost of entry, simple operations, and comprehensive support. In addition to expanding its West Coast presence, Robeks continues to source qualified franchisees in existing markets like Northern Ohio, Connecticut, Chicago, Kansas City, Northern Virginia, and South Florida.
Ready to be a Robeks difference maker in your community? Get started now at robeksfranchise.com.
* See Item 19 of the Robeks Franchise Disclosure Document (FDD) for more information, including net sales date for all stores for all traditional Robeks stores in operation during the Fiscal Period. Your results may differ. There is no assurance that you will earn as much. The franchise sales information here does not constitute an offer to sell a franchise. An offer of franchise can only be made through the delivery of an FDD. Certain states require that we register the FDD in those states. The communications here are not directed by us to the residents of any of those states. Moreover, we will not offer or sell franchises in those states until we have registered the franchise (or obtained an applicable exemption from registration) and delivered the FDD to the prospective franchisee in compliance with applicable law.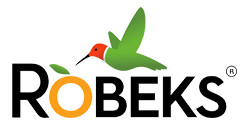 SPONSORED BY:
Robeks Corporation
Robeks is the preeminent leader in the juice, smoothie, and bowl category for over 25 years. With over 100 locations open and in development across the U.S., Robeks continues its stellar growth with multi-unit franchise opportunities in key markets. Learn More
Published: September 6th, 2022
Share this Feature
Comments:
comments powered by

Disqus