Kona Ice's Cutting-Edge Software Revolutionizes the Food Truck Franchise Industry 
In the fast-paced world of food truck operations, Kona Ice, the largest food truck company globally, has taken a giant leap forward by developing its proprietary software and online ordering system, Kona OS. This technology is transforming the way Kona Ice franchisees operate their business and offers customers the convenience of online ordering and cashless payment.
With over 2,000 mobile units on the road, Kona Ice sought to provide a robust solution for their franchisees to manage their client list, event reservations, equipment, and staff. Kona Ice's proprietary software streamlines operations, enhances customer engagement, automates communication, and sets new industry standards.
One standout feature is its event management capabilities. Kona Ice franchisees can effortlessly schedule and coordinate a wide range of events, from corporate gatherings to school fundraisers, using real-time event information to make data-driven decisions for maximum profitability.
Equipment management is another area where Kona Ice's software shines, allowing franchisees to track equipment utilization and status, ensuring peak efficiency, and minimizing downtime between events.
Staff management has also been simplified, with franchisees efficiently scheduling shifts, automating communications, and ensuring event details are seamlessly transferred to employees to deliver exceptional customer service.
Sales reporting is crucial, and Kona Ice's software provides detailed real-time data and analytics, helping franchisees optimize their businesses, identify trends, and drive profitability.
Kona Ice has integrated online ordering into its proprietary software, allowing customers to place orders ahead of time, enhancing convenience and reducing wait times at events, boosting sales and customer loyalty.
When asked about their favorite KonaOS feature, one franchisee, Tara Hargrove, stated, "Definitely Pre-Pay [online ordering], I think Pre-Pay is the future for schools... Absolutely. The more schools do it, the more schools love it. And it just gives you a bigger reach to potential customers and increases sales."
Kona Ice's investment in proprietary software demonstrates a commitment to franchisee success and customer satisfaction. By leveraging technology to streamline operations, enhance customer experiences, and drive profitability, Kona Ice sets a new standard in the food truck franchising industry. As the largest food truck company in the world, Kona Ice continues to lead the way, showcasing how innovation and technology can transform the franchise landscape.
Interested in joining the Kona Ice family? Visit kona-ice.com or email Jeff Steffen at sales@kona-ice.com for more information.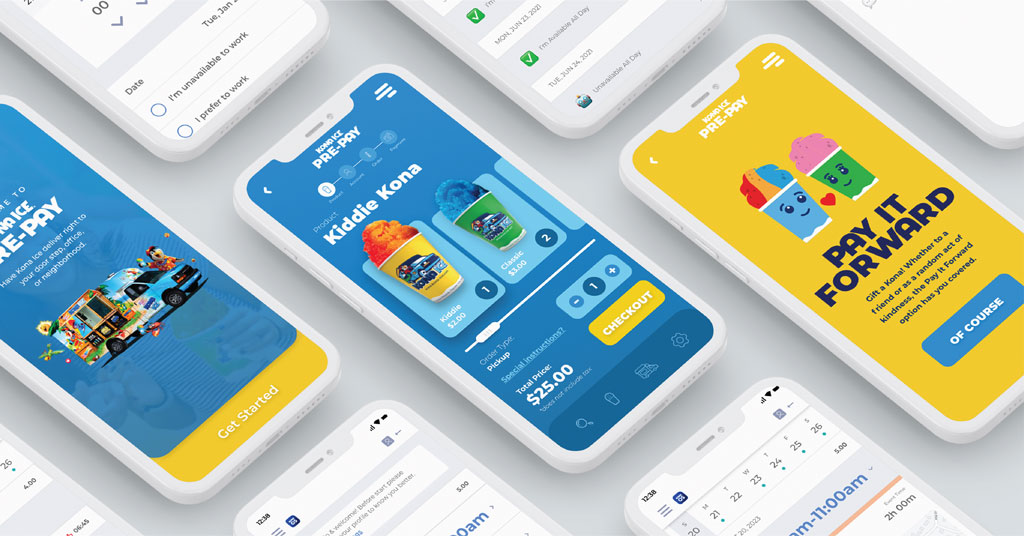 SPONSORED BY:
Kona Ice
It's time for a fresh start. Join Kona Ice today! We're a low-investment, fast-growing business with over 1,500 franchises in the last 12 years. And we've continued to rank #1 in franchisee satisfaction for the last 9 years...enough said! Learn More
Published: September 8th, 2023
Share this Feature
Comments:
comments powered by

Disqus