Robeks Set to Soar to New Heights with Captive Growth 
Robeks is revving up for more growth and franchise opportunities with a focus on non-traditional development.
The world-class fresh smoothie and juice brand is making its mark with its first travel center site inside the iconic Union Station in downtown Los Angeles. The landmark location builds on the success of Robeks stores already in place on college campuses in California and Connecticut.
Along with an established blueprint to navigate supply chain needs and various design and permitting processes in captive markets, Robeks has teamed up with Non-Trad Consulting to identify opportunities for future expansion.
"Robeks' offerings are an ideal fit for so many non-traditional locations from airports to universities and venues in between like military bases, healthcare facilities, and all other travel settings," says Todd Peterson, Chief Development Officer at Robeks. "Robeks operations are flexible and can be adapted to a wide variety of footprints while still delivering the high-quality customers have expected from us for more than 25 years."
With more than 100 locations open or in development, Robeks continues to lead the way in refining its franchise system focused on innovation. This latest strategic move supports the chain's aggressive plans to make its presence known in new markets and backfill existing ones.
Targeting non-traditional spots with the right partners will open up more doors for franchising and deliver convenience for customers who crave Robeks' creatively crafted smoothies, juices, Acai bowls, and premium toasts menu where they live, work, and play.
Entrepreneurs are flocking to the brand, drawn to the chain's high-volume stores, small footprints, low labor model, and stable supply chain. Robeks' top 25% of locations generated industry-leading annual unit volumes of nearly $1.1 million in 2021, with the top 50% of stores in the franchise system closing in on $900,000*. The AUV for all Robeks restaurants now exceeds the category average, delivering premium value for franchisees while serving communities with premium quality food and friendly, welcoming service.
The result has been a flurry of new franchise agreements by multi-unit operators eager to bring Robeks' healthy premium menu and welcoming service to communities from coast to coast.
Among the most recently inked franchise deals:
A three-store development agreement that will significantly expand Robeks' presence in Kansas City, Kansas.
A four-store area development agreement in Riverside County, California, targeting the growing communities of Temecula and Murietta.
A single-unit store set for Glendale, California, strengthening Robeks' ability to serve more customers throughout Los Angeles County.
With an ever-evolving quest to stay relevant through technology, Robeks continues to raise the bar in franchising. The brand's completely reimagined loyalty app allows the corporate team to stay on top of what customers are looking for in today's rapidly changing landscape for sustained franchise success.
"Robeks serves up a powerful combination of healthful offerings and a positive business opportunity that delivers value for the community and the franchisee," Peterson says. "These new franchisees join a system of enthusiastic operators who appreciate the brand and enjoy running their own business."
Are you Robeks ready? Start your journey today. Visit robeksfranchise.com.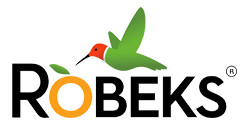 SPONSORED BY:
Robeks Corporation
With more than 100 locations open or in development across the United States, Robeks continues its strategic franchise growth with single and multi-unit opportunities in a wide array of markets. Learn More
Published: December 1st, 2022
Share this Feature
Comments:
comments powered by

Disqus